The Fleet Operator Recognition Scheme (FORS) is a voluntary accreditation scheme that recognises safer, greener, and more efficient fleet operations. FORS Bronze, Silver, and Gold membership provides progressive accreditation, enabling Operators to achieve exemplary levels of best practice. FORS members stand out from the crowd, work to standards above the legal minimum, and have access to a wide range of exclusive benefits that provide a real competitive advantage.
FORS is relevant to commercial operators in the three classes of Trucks (V5), Vans (V2), and Passenger Carrying Vehicles (PCV – V6). Specific measures apply to each class.
Trucks: commercial vehicles over 3.5 tonnes gross vehicle weight
Vans: commercial vehicles of 3.5 tonnes gross vehicle weight or under
PCV's: any vehicle with 8 or more passenger carrying seats
CKO can assist you in meeting all your FORS safety requirements, by offering a range of products and solutions that allow Fleet Operators to measure, monitor, and improve performance.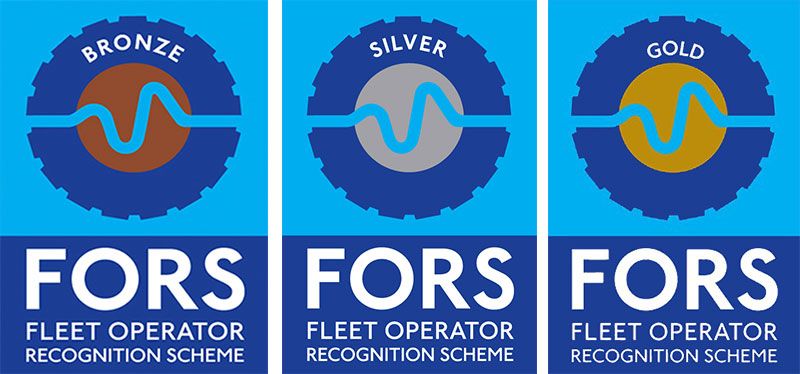 Why Compliance matters
The level of public scrutiny that has come to focus on the commercial vehicle sector in the last five years has resulted in a fundamental shift. It is now a commercial necessity for Fleet Operators to invest in safety equipment, which will enable them to continue to gain access to construction sites and win contracts on infrastructure projects (such as Crossrail and HS2). Soon, it will be impossible to operate without being able to demonstrate compliance with established standards. With over 30 years' experience, CKO is here to take the trouble out of meeting these standards – ensuring that your fleet is compliant for operation within the modern commercial vehicle world.